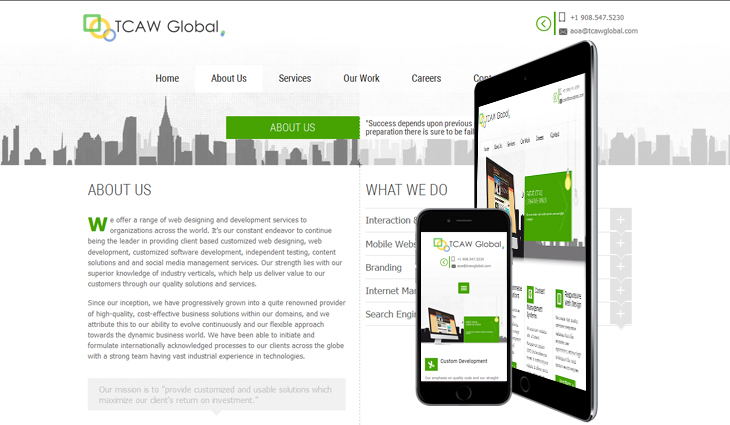 Good bye to old site! After serving for more than 2 years successfully, we have finally retired our old website with honor and launched brand new website. This new website is blend of fresh ideas focusing primarily on catering the needs of their clients. We're happy to share this with you!
Our new website captured all the diverse services we provide like custom development, E-commerce Solutions, Content Management System, Responsive Web Design, Branding, Internet Marketing , Search Engine Optimization, Interaction & UX Design, Payment Gateways Integration, Shipping Integration and lot more.
New website is simple but attractive and its fully responsive. Which means you can access the site on any device. All the contents are placed in a manner that each client can easily see his required service in an easy way. And can see their relevant portfolio. In making this website our development team has also kept in view the technical aspects.